Are you looking for a unique Healthy Hiking Spa Vacation with an emphasis on Rejuvenation?
Join us as we Travel the Worlds most Scenic Natural Landscapes!

"take a slice of paradise, some good heart-pumping hikes, a teaspoon of Yoga and meditation, healthy food and some inspiration . . .
you get the perfect blend of fitness and adventure!"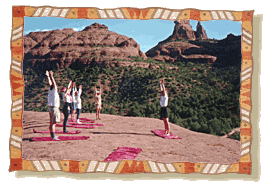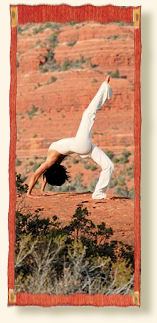 There is a majestic quality and immutable peace to Sedona, a place of awesome beauty and extraordinary energy felt by every person wandering through its mysterious canyons. With its towering red rock monoliths and buttes, Sedona is a piece of nature in its pure state, at 4,300 feet, above the heat of the desert.

Home to numerous protected prehistoric Indian ruins, estimates are that Indians have made pilgrimages to the Sedona Valley for over 9,000 years and that as many as 12,000 people, known as Sinaqua Indians, may have lived here during the 1100's. To help us understand and honor the sacredness of this place, staff members have studied local Native traditions and rituals.

Hike 3-15 miles per day on a variety of challenging canyon and winding mountain trails, some gaining up to 3,500 feet in elevation, to view spectacular vistas of cliffs and pinnacles. Time is allotted for moments of introspection and meditation along the way.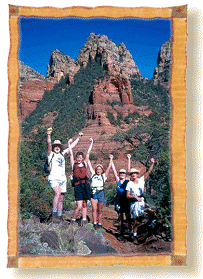 View ancient cliff dwellings which housed the Anasazi, Hopi and Apache; discover stone medicine wheels on high plateaus which served as catalysts for Indian ceremonies.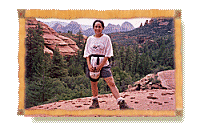 Explore Oak Creek with its many stepping stones and swimming holes; through forests of pinion, oak, juniper and ponderosa pine; erosion-sculptured canyons of red supai and yellow sandstone, dotted with cacti and wildflowers.

Throughout the week, the staff selects your appropriate grade and length of hikes, to help maximize your level of fitness. You will be amazed at what you accomplish by the end of the week!

Step out early morning to our cozy yoga room, or weather permitting, a secluded yoga/tai chi site; a massive rock overhang suspended above breathtaking views of the Verde wilderness.

Afternoons enjoy a stretch and muscle-toning class, optional massage, and an optional two-hour sunset horseback ride. Evenings, participate in a variety of motivational health and wellness discussions; learn the history and culture of the indigenous tribes and Sedona region.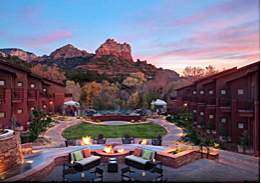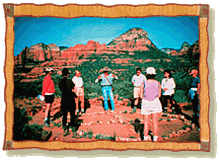 Evenings, participate in a variety of motivational health and wellness discussions; learn the history and culture of the indigenous tribes and Sedona region. Choose between our two accommodations: Either our scenic upscale Red Rock Amara Resort and Spa with swimming pool, fitness center and organic restaurant. 

Tucked into Oak Creek Canyon's lush forested settings are the Creekhouses at Junipine, an ideal location for our getaway and sharing with soon-to-be friends. Blessed with beauty in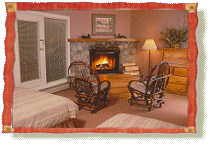 every direction and a climate as close to perfection as only the southwest can offer, each Creekhouse is equipped with two luxurious bedrooms and baths, and a spacious living room with open fireplace. View Sedona's fiery red cliffs from your private deck and fall asleep to the babbling sounds of Oak Creek.

Delicious organic meals are prepared by our private chef and served in the main house. Yes, recipes are shared with the guests!


SEDONA, ARIZONA
October 22-28, 2023
7 Days $ $4,700 per person Double Occupancy. Single Occupancy an additional & $2,500