We stay in a variety of unique eco-boutique wellness resorts that include oceanfront sanctuaries and private jungle cottages with yoga studios and spa therapists with aromatherapy massages and other beauty treatments.


8-10 day SpaFari in Dominica adventures are offered in January, late February-March, April and November.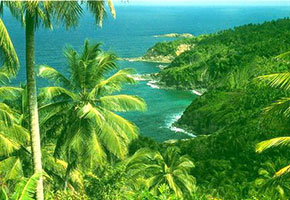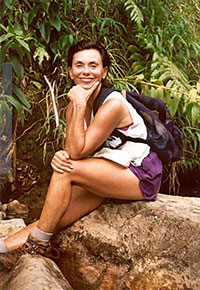 Dominica's "Nature Island" is the Hiking and
Adventuring Capitol of the Caribbean Alps, at 5,000 feet.
Miles of trails, breathtaking vistas, waterfalls, rushing streams, lakes and volcanic wonders with hot-springs, await hikers of every skill level. Plants and flowers rule the rainforest, along with the indigenous Sisserou and Jaco parrots … yet very few insects and no poisonous snakes!
Wellness is our focal point at each SpaFari experience and at Dominica you'll be revitalized, reenergized and for sure mesmerized by the unsurpassed natural beauty of ocean and jungle. We begin each day with a yoga-stretch class to prepare for our day of hiking and adventure. Afternoons include a rowboat ride through a mangrove-fringed river, snorkeling, cultural explorations and an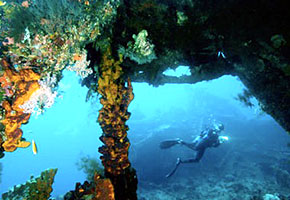 optional shop in the Carib Indian village.
Combine all the adventure we offer and return each day to our unique eco-boutique wellness resorts with professional spa therapists offering memorable massages and other beauty treatments. Swim a warm pool or stroll a beach with magnificent sunsets cooled by the soft Caribbean trade-winds while our gourmet chefs prepare delicious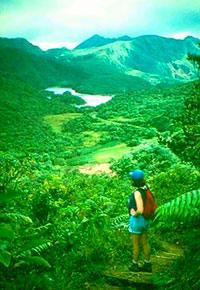 organic candlelit meals. Exquisite menu selections incorporate influences from contemporary cuisine, readapted to take advantage of the island-fresh ingredients and Caribbean flavor. Each selection is carefully prepared with a focus on ultimate freshness. Dinner menus rotate each evening providing an array of fresh catch of the day, chicken, vegetarian and vegan dishes.
Within a couple of days you will feel the magnetic force of the ocean and succulent rainforest pull away the stress of everyday life leaving in its place a blissful feeling of peace.
Diving courses can be booked after the trip. This unspoiled paradise is as spectacular under water as above. Healthy marine life, dramatic drop-offs, coral reefs, wrecks and 100 foot windowpane visibility are equal to any diving in the Caribbean.
---
SpaFari in Dominica 8-day adventures are offered during January-February, March and November