---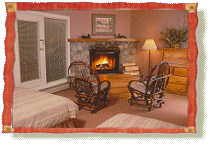 Our small groups and intimate locations allow SpaFari's caring and highly trained staff to devote personalized attention that will inspire you to achieve a higher level of health and well-being through diet, nutrition and preventative care.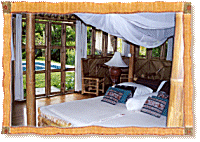 SpaFari's philosophy of eating is the Hunter-Gatherer or "Zone" type diet, our uncomplicated and natural approach consists of fresh fruits and vegetables, sprouts and salads, legumes, Tofu, Tempeh, organic chicken and freshly caught fish of the day.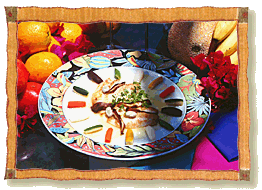 Each deliciously prepared meal is chosen for its enlivening nutrients, enabling you to obtain optional energy with out feeling deprived or hungry. You will revitalize, detoxify and release unwanted weight naturally without the burden of allergenic reactions or heavy carbohydrates. No sugar, caffeine or alcohol is served!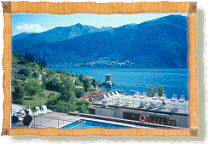 After an invigorating day, relax in our comfortable accommodations, which are always nestled in scenic, peaceful surroundings: a hacienda, a ranch, a country inn, a villa, or a jungle lodge.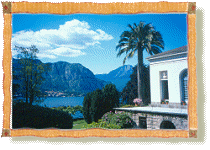 Melt in the hands of our expert massage therapists, soak in a bubbling Jacuzzi, swim in a warm ocean, stroll on a sunset beach, or sit by a beautiful fire while our gourmet chef prepares a wonderful candlelit meal.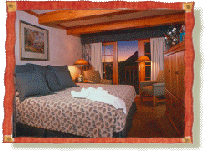 Optional evening programs may include motivational/inspirational talks on Nutrition, Longevity, Better Digestion, Relief from Allergies and how to obtain a more Radiant Skin. Other evenings are dedicated to cultural activities and fun group talks.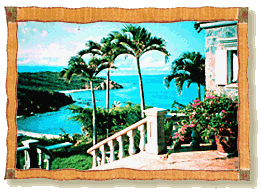 A typical healthy weekly menu for a SpaFari Adventure:

Pre-Breakfast:
-- A hot lemon drink
Breakfasts:
-- SpaFari Power drink smoothy
-- An optional, daily packet of SpaFari, High Energy Vitamin and Nutrient Pak
Other Breakfast options:
-- Organic granola with vanilla rice milk
-- Fertile scrambled eggs.
-- Grains cereal: quinoa, millet, and amaranth with vanilla rice milk.
-- Mixed fruit plate.
Sunday
Dinner: Miso soup
Sesame ginger grilled salmon salad
Ginger burgundy poached pears
Monday
Lunch: Lemon rosemary tofu pesto sandwich
Dinner: Mixed green salad
Cornucopia: baked acorn squash stuffed with a quinoa
pilaf and mixed vegetables, served with a
roasted red bell pepper sauce
Tuesday
Lunch: Tuna salad
Dinner: Lemon lentil soup
Spinach salad
Mixed berry and almond cream parfait
Wednesday
Lunch: Middle eastern plate: hummus, quinoa tabouleh, dolmas
greek olives, and pita bread
Dinner: Mixed green salad
Tamarind grilled chicken served with seared spinach
and tamarind chutney
Thursday
Lunch: Tempeh bacon, lettuce, tomato, and avocado sandwich
Dinner: Vegetable minestrone soup
Greek salad
Friday
Lunch: Southwestern grilled chicken salad with a cumin lime vinaigrette
Dinner: Jicama papaya salad
Roasted pepper, onion, corn and tofu tamales, served
with salsa verde and a roasted tomato chipotle sauce
Mango sorbet
SpaFari
Energy Salad
(serves 4)
1-*pounds boneless, skinless, organic chicken breasts, cut into strips
3 Tablespoons organic olive oil
*teaspoon granulated garlic
1 pinch of cayenne
*tsp. Paprika
2 Tbs. Fresh-squeezed lime juice
2 tsp. Honey
1 tsp. Black pepper
2 cloves fresh-minced garlic
1 cup organic cherry tomatoes
Cut chicken lengthwise into * inch thick strips. In wok or large skillet, heat oil over medium heat. Sauté remaining ingredients for approximately 5 minutes until chicken is tender and infused with flavors. Drain and chill.
Next, select six chilled organic vegetables from the following list:

| | |
| --- | --- |
| celery sticks | dandelion greens |
| mung bean sprouts | red pepper, chopped |
| radish sprouts | cilantro |
| bok choy, slivered | arugula |
| nori, shredded, toasted | cucumber |
| green onion | daikon, cut into matchsticks |
| romaine leaf, in bite-sized pieces | green cabbage, thinly sliced |
| red onion | black olives |
| cherry tomatoes | baby carrots |
| carrot, grated | |
Chop chosen six vegetables and place on bed of bite-sized lettuce greens. Top with chicken and Spafari Dressing.
SpaFari Dressing
3 tablespoons organic olive oil
3 tablespoons fresh lemon juice
1 clove pressed garlic
2 tablespoons chopped cilantro
Place all ingredients in a blender and pulse until ingredients are smoothly blended. Chill until ready to use.
Destinations | Schedule & Rates | Q & A | Corporate & Specialty Trips
Food & Lodging | Testimonials | SpaFari Products | Newsletter | Contact Us
SpaFari
P.O. Box 325 • Old Snowmass, Colorado, U.S.A. 81654
Phone: (970) 927-2882
E-mail: hike@spafari.com