Region Options: Lima, Cusco, Sacred Valley, Machu Picchu, Puno, Lake Titicaca, The Amazon … and Beyond
7-14 + Day Itineraries
Trip Price options for Unique Comfortable, Deluxe, or Luxury Accommodations
www.SpaFari.com
Hike@SpaFari.com
Office: 970-452-9339
OUR SERVICES CAN INCLUDE:
Private transfers in cities


Private transport including boats for all portions of travel (as described in itinerary)


Hotels in Lima, Puno, Cusco, Sacred Valley and Aguas Calientes


English/Spanish speaking professional local guides and tour leader


All tours listed in itinerary (private services)


Yoga leader as needed


Bus from Aguas Calientes to Machu Picchu and return


Vistadome train from Cusco to Aguas Calientes and return to Ollantaytambo


Meals as listed in itinerary National flights from Lima to Cusco and Juliaca to Lima


All entrances to sites in all areas


Optional Inca ceremonies


First Aid Kit
DO NOT INCLUDE:
Spa or holistic services in hotels
X Medical Insurance
X Meals not listed
X Tips to Staff
X Alcoholic Drinks, Laundry and any other Personal Expense
* Private custom designed SpaFari adventures are our specialty. Choose your trip date and companions. Pricing options depend on timeframe and your choice of accommodation.

Explore the Incan Empire with us as we SpaFari through Peru. Experience the magnificent peace & tranquility of the Andes


Fly into Lima for a night and connect to the Imperial City of Cusco, considered one of the highest cities of the world. We acclimatize at Cusco for few days with cultural explorations and wilderness hikes (geared to individual fitness abilities) that take us through small Quechua villages with markets, and visits to artisans and weavers. We move on to explore the ruins of the lost emerald city of Machu Picchu, with options for yoga and hiking trails that include Putu Cusi, Huayna Picchu and Machu Picchu Mountain; each offering awesome views and inspiring moments of meditation. We stay in unique first class hotels with massage therapists, delicious healthy cuisine and options to soak in the hot springs at Lares and Aguas Calientes.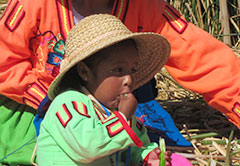 We continue on to the Sacred Valley, staying for three nights in a beautiful retreat and yoga centre with flowing gardens and delicious organic vegetarian food. We start the morning with yoga, and following, options of choosing a relaxing personal retreat day at this botanical retreat centre with spa treatments; or an invigorating day of exploring ancient ruins and local villages with their distinctive weaving motifs.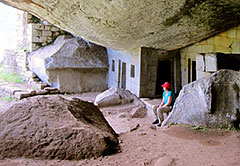 We move off to Puno in the South where we stay at a central hotel to explore the city.
We depart for a boat ride on Lake Titicaca to visit the floating islands where the local Quechua people have maintained traditional ways of life for centuries on their isolated manmade floating islands. We will hike to the summit of Amantani Island and return for tranquil views of the sun setting over Lake Titicaca.
Our itinerary winds us back to Cusco for our last day of culture and shopping and onward to Lima for our return flight homeward.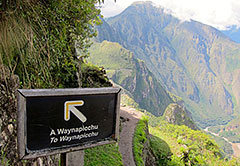 We offer further options for an exciting amazon adventure extension. Also other optional outside activities can include: horseback riding on Peruvian Pasos. a 3 hour whitewater rafting trip and kayaking on the Amazon.
SpaFari in Peru adventures offered during April-May, October and November
---