Please visit a few of our friends:

Travel
Enlightened Traveller
www.Enlightened-Traveller.co.uk - Delighting Mind, Body and Sole
Offering independent hiking in Provence and Languedoc, plus opportunities for active learning, recreation and regeneration complemented by short hikes. Staying in comfortable, character accommodation, getting around is easy, with all-inclusive transport or car-hire options. Comprehensive photographic notes make hiking simple and fun, for beginners or experienced.

Hotel de la Paix Tour Eiffel
Here is the official site of the Hotel de la Paix Tour Eiffel in Paris

Hotel Pas de Calais
Here is the official site of the Hotel Pas de Calais in Paris

Hotel Sevres Saint Germain
Here is the official site of the Hotel Sevres Saint Germain in Paris

Hotel Riviera
Here is the official site of the Hotel Riviera in Paris

Hotel des Tuileries
Here is the official site of the Hotel des Tuileries in Paris

Directory4Travel
Traveling Directory on the web including Tour Operators, Lodging, Online Booking and more. ...

Georgia Tourism Guide
http://www.GeorgiaTouristGuide.com Georgia tourism offers something for everyone

http://www.cotswoldwalks.com walking holidays in the Cotswolds

Regordane Info
www.Regordane.Info
the Anglo-French portal for everything to do with The Regordane Way or Chemin Saint-Gilles in France

Cairns Hotels
http://www.asiarooms.com/australia/cairns.html
Asiarooms.com provides complete information about online reservation of Hotels in Cairns Australia, Luxury Hotels in Cairns.

Indonesia Hotels
http://www.asiarooms.com/indonesia/
Asiarooms.com shows a complete information portal regarding online reservation of Hotels in Indonesia.

Cheapo Air
www.cheapoair.com
Airline Tickets: Now you can save up to 60% while booking airline tickets
Check out the latest top deals and weekend getaways by CheapOair.com.

Cheap Tickets
http://www.cheapflightssale.co.uk/
Book cheap flight tickets and fly now with world lowest
price online.
<![if !supportLineBreakNewLine]>
<![endif]> WorldWalks
http://www.worldwalks.com
Hiking & walking holidays in England, Austria, Germany

www.Walking-Languedoc.com
Walking in Languedoc specialises in original self-guided walking tours in Languedoc and Provence France with a pay-as-you-go approach to hotels, car hire and luggage transfers."

San Francisco Tours
http://www.extranomical.com Extranomical Adventures offers daily tours from San
Francisco to Muir Woods, Wine Country, Monterey & Carmel, Yosemite
National Park, and more!!

Brazil
http://www.justbrazil.org
Online Guide to Brazil including brazilian vacations, packages, hotels, tours, night life, beach life and Carnivals

Directline Holidays
http://www.directline-holidays.co.uk/greece
Cheap package holidays, late deals and all inclusive holiday bargains abroad from Directline Holidays

Amazon Rainforest
Amazon Rainforest Tambopata, River to your lodge and spend a few days in the Amazon rainforest. Visit Monkey Island, take nocturnal walks and boat rides to search for night creatures in the river and jungle.

Websites for Meditation CD's:
http://www.compassmusic.com "Yoga" CD.
www.centerpointe.com Deep Meditative, Alpha, Beta CD's

Environment Ecology Conservation:

Sleep
Great working herbal alternative to sleep medication.
http://www.mdhealthline.com

Ilchi Lee
Ilchi Lee, pioneering Brain Philosopher and Educator, offers inspiration, tools, and community for those interested in developing their brains and changing their habits.

Healing Society
Healing Society is a volunteer-based movement suggested by Ilchi Lee, which seeks to take back the health and peace of ourselves, our communities and the earth.

The Self Compassion Diet
Book Description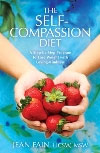 The secret to sustainable weight loss isn't counting calories or depriving yourself at the dinner table. Jean Fain tells us it's about cultivating awareness and self-acceptance wherever you are. With The Self-Compassion Diet, this Harvard Medical School-affiliated psychotherapist prescribes a practical program for transforming the way you think and feel about food and your whole self--a shift that, paradoxically, inspires physical change. Combining loving-kindness, self-hypnosis, and other winning weight-loss strategies, The Self Compassion Diet is available in two complementary formats to help you naturally progress toward genuine self-acceptance and a healthy, sustainable weight. With more than 30 different tools including quizzes, breathing exercises, and visualizations, the book explores four powerful weight-loss methods. The audio edition guides you through 11 key practices described in the book. Used together, this powerful combination can speed learning and boost success. Additional topics include: 1) how to appreciate the everyday activity of eating, and learn to trust your body's signals that it's nourished 2) Gradual change: a guided visualization for developing mindful eating habits 3) a meditation for getting to know the diet coach who knows you best--your compassionate "inner advisor." "Most dieters try to 'kill cravings' and break habits with self-discipline," teaches Fain. "Self-kindness can help quiet the shame that traditional diets instill, and establish a harmonious relationship with food." The Self Compassion Diet book and audio offer a treasury of heart-opening mind-body teachings and practices for improving the way you live, breathe, and eat.