New Spafari Brazilian Journey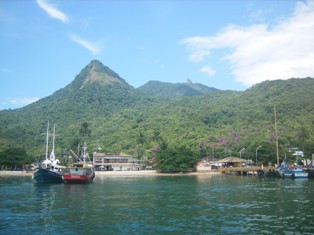 An exciting journey though Brazil, from the mountains to the sea. You'll begin by exploring the second biggest city in the world, Sao Paulo, famous for its gastronomic exuberance and history. On our way to Itatiaia we experience the breathtaking view of the Mantiqueira range, with altitudes up to 9,000 ft.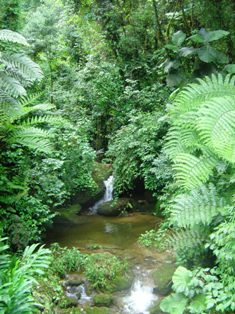 For the next four days, we are in the heart of these mountains; crystal clear waterfalls, breathtaking hikes, magnificent views, giant pre-historical ferns, orchids, bromeliads, and giant bamboos. It's a wonderful setting for adventures of all sorts (including a repelling lesson). Heading to Paraty with a stop at Casarao Chalet, 120 year old coffee farm plantation embedded at margin of two rivers and a bird sanctuary is a delightful experience. We continue our descent to Paraty, a charming 17th century colonial town set between the hill and the sea, and blessed with a bay of calm and clear waters. Paraty is one of those places that awaken in you curiosity, admiration for nature, and the joy of being alive. Secluded beaches, snorkeling, hikes, gastronomic delights, and unforgettable sunsets.
A wonderful way of ending your adventure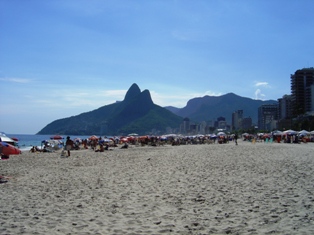 is experiencing 3 days in one of the most famous cities in the world, Rio de Janeiro. Sugar Loaf Mountain, Copacabana Beach, Christ the Redeemer, friendly cariocas and unforgettable roda de samba.
SPAFARI TRIP HIGHLIGHTS
o Mountains to sea experience
o History, interaction with a unique Culture
o Swim in crystal clear waterfalls and secluded beaches
o Explore Sao Paulo & Rio de Janeiro cities that speak for themselves
o Trip includes yoga, spectacular day hikes, gourmet healthy meals, unique upscale accommodations and massage.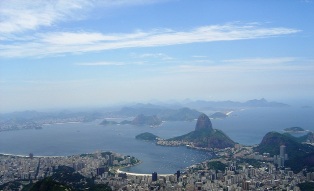 Itinerary:
Day 1- USA - Sao Paulo, BR. - Arrive in Sao Paulo, Brazil. City Tour in the afternoon.
Day 2 - Sao Paulo - Itatiaia, RJ - Transfer to Itatiaia Mountains enjoying spectacular landscapes throughout the way. During this trip we'll stop for walks and culture explorations
Day 3 - Itatiaia, RJ - Enjoy morning yoga and meditation followed by a breathtaking day hike among the highest mountains in Brazil and cool down in a refreshing waterfall.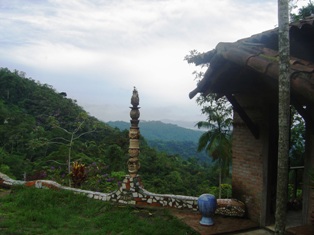 Day 4 - Itatiaia, RJ - A drive through a beautiful and scenic road that takes us to the Itatiaia National Park for another day of hiking and exploring *opportunity for a guided rappelling and rock climbing lesson.
Day 5 - Itatiaia, RJ - Challenging day hike that stops at Brides Cascade Waterfall (Cachoeira do Veu da Noiva) - It is one of the emblematic sights of the park with a magnificent view of the waters falling from a 120ft Our hike winds through a pleasant trail crossing wood bridges, creeks, stone steps and even a small tunnel carved on a rock.
Day 6 - Itatiaia, RJ - Lavrinhas, SP - Paraty RJ - Onward to Paraty with the destination at Casarao Chalet - a 120 years old coffee plantation farm, where we'll embark in a journey back in time. Lunch up on arrival, followed by a hike through the rain forest that heads us towards Paraty and overnight.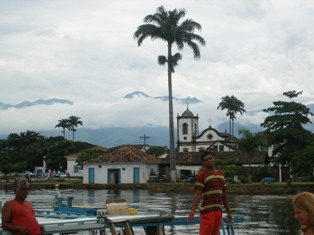 Day 7 - Paraty, RJ - Morning yoga - walk around the stone streets of Paraty and learn about its history and beauty. Great opportunity for shopping!!
Day 8 - Paraty, RJ - A schooner day! Let's explore the islands, waterfalls, secluded beaches, snorkeling and much more. Refreshments and fresh fruits will be served on board.
Day 9 - Paraty, RJ - Crescendo hiking day!!! An all day hike giving us a real taste of Indiana Jones in the lush Brazilian Rain forest.
Day 10 - Paraty, RJ - Rio de Janeiro, RJ - Transfer to Rio de Janeiro through the scenic costal line road. After relaxing at the hotel we visit the Sugar Loaf, an unforgettable experience sunset, the view, beach the marvelous city.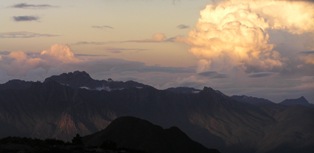 Day 11 - Rio de Janeiro, RJ - A morning hike through beautiful Jardim Botanico (The Botanical Garden). After a delightful Brazilian lunch you'll visit the magnificent Christ the Redeemer.
Day 12 - Rio de Janeiro, RJ - USA - Free morning to enjoy take a walk on one of the most famous beaches in the world: Copacabana Beach.
Transfer to the airport.
---
Brazil
Destinations | Schedule & Rates | Q & A | Corporate & Specialty Trips
Food & Lodging | Testimonials | SpaFari Products | Newsletter | Contact Us